Upcoming Meetings
Project Management - Speaker Tracy Palmer of PMI Palmetto Chapter
Register NOW using link in flyer
Member Area Login
Please click below to be taken to the Member Login screen.
Not a member yet? Click here to join
Signup for Meeting Announcements
FIRST TIME VISITORS
The best way to determine if our association is a fit for you is to visit our monthly educational program. We provide a lunch free of charge to first time visitors.
Click here to visit our next meeting
Welcome to the Upstate SC Chapter of IFMA
Thank you for visiting our website!
Learn about the Upstate SC chapter of International Facility Management Association. You will find resources for facility management, listings of upcoming chapter and national events, educational opportunities, membership information, contacts, and our members-only section.Chapter meetings are held on the 2nd Thursday of each month during the lunch hour. You will find us at the Conference Center at GSP Airport, 2000 GSP Drive, Greer, SC. Be sure to check out the Full Calendar of Events link to the right in the newsletter section or in the left margin for all meeting information.
Enjoy your visit, we hope to hear from you soon!
THANK YOU
For sponsoring our recent Networking Events!
EVENTS
March 14- Chapter Meeting - GSP Conference Center, 11:30 AM -1:00 PM- Registration required
This edcuation program will be on Lightning Protection, presented by Mitchell Guthrie of the Lightning Alliance.
REMINDER: EACH CHAPTER MEETING WE ARE HOSTING A DRIVE TO BENEFIT WELCOME ELEMENTARY.
Items to bring: Clorox Wipes, Paper Towels, Kleenex, Hand Sanitizer, WalMart Gift Cards
March 21- SHOWROOM TOUR and Leverage Your Beverage at YOUNG OFFICE, Greenville 4pm - 7pm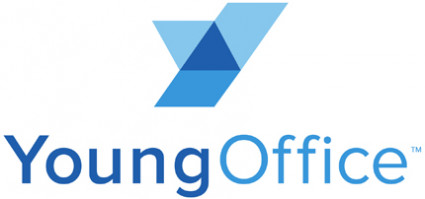 Sponsored by Mike Pennington with YOUNG OFFICE
CFM Prep Workshop postponed until Fall 2019!
Attend IFMA's Certified Facility Manager Exam Prep Workshop hosted by the Charlotte Chapter of IFMA.
Chapter Facility Manager Members only, half the cost to be supported by the Chapter.
See April Morris if you have questions.
SAVE THE DATE!
ANNUAL CHARITY GOLF TOURNAMENT
TUESDAY, MAY 21, 2019 @

THE CLIFFS VALLEY COURSE
Charity to benefit WELCOME ELEMENTARY SCHOOL
---
Our chapter's board of officers serving July 2018 to June 2019 are:
President-April Morris
Vice President-Jeannine Hill
Treasurer-Holli Herman
Secretary-Elizabeth Monts
Past President-Gary Monts
The board is seeking to fill committee chairs. Please see April Morris if you are interested in volunteering your time to help with our organization.
THANK YOU TO OUR 2019 CHAPTER SPONSORS!
PLATINUM
SILVER
ACCEPTING AND RENEWING SPONSORSHIPS FOR 2019
WE WOULD LOVE TO HAVE YOUR PARTICIPATION!
Visit our sponsorship page to learn more about these fine companies or click on their logo above to visit their website.
---
EVENT SPONSORSHIP OPPORTUNITIES ARE STILL AVAILABLE!
Our members meet the third Thursday of the month for an after hours networking called "Leverage Your Beverage".
We have future months available for companies to sponsor this event.
If you are interested in learning more about this sponsorship opportunity, please contact April Morris or Rob Nielsen